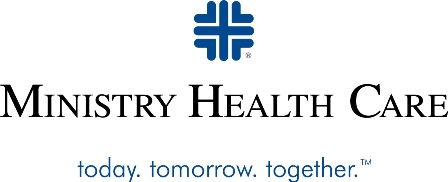 Registration is still available for the Ministry Good Samaritan Health Center Foundation's Golf Extravaganza to be held at Merrill Golf Club on Sunday, July 29.
In its 26
th
year, all proceeds benefit Foundation programs helping the health and medical needs of those less fortunate in the Merrill Community.
New additions to the event this year include a Kick-Off Breakfast with Green Bay Hall of Famer and Broadcaster Larry McCarren and a Hot Air Balloon Golf Ball Drop.
The golf ball drop will kick-off the activities at 9 a.m. The ball closest to the pin on the 9
th
Hole at Merrill Golf Club wins $1,000. Tickets are 1 for $10 or 3 for $25. And are available at Drew's Piggly Wiggly, Dave's County Market, Les n Jim's Lincoln Lanes, Checkered Churn Coffee Shop, First Street Coffee Station, Merrill Golf Club, Ministry Good Samaritan Health Center Gift Shop and Murphy's Mini Mart.
The kick-off breakfast featuring Larry McCarren is included in registration for all participating golfers with a limited number of seats for non-golfers available for $25. Join "The Rock" as he shares fun stories and great insight on his many seasons in Green Bay as a player and analyst for the state-wide radio network of the green-and-gold.
The 18-hole golf event begins with a shotgun start at 11 a.m. and utilizes a four-person scramble format with men's, women's and mixed (minimum of two women) divisions with many opportunities for golfers to win flag events, purchase tickets for raffle prizes and bid on silent auction items.
The silent auction features many great finds from generous donors plus sports memorabilia from some of Wisconsin's greatest sports stars including Bart Starr, Paul Hornung, AJ Hawk, Charles Woodson, Ryan Braun and Hank Aaron.
Registrations are accepted on a first come, first served basis. Cost is $400 per four-person team or $200 for a two-person team and includes breakfast with Larry McCarren, 18 holes of golf with cart, lunch and reception.
To register or for more information on event, hole and silent auction sponsorships, please contact the Ministry Good Samaritan Health Center Foundation at 715.539.2117.
A member of Ministry Health Care, Ministry Good Samaritan Health Center provides health care services to Merrill and the surrounding region and is sponsored by the Sisters of the Sorrowful Mother. It is a 25-bed critical access hospital that offers a range of primary and specialty care services. The mission of Ministry Health Care is to further the healing ministry of Jesus by continually improving the health and well-being of all people, especially the poor.