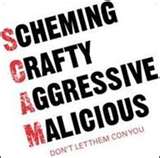 An off duty supervisor from the Lincoln County Sheriff's Office intervened, thus preventing an elderly Merrill woman from being scammed on Friday.
The Lieutenant was standing in line behind the woman at the Merrill Wal-mart when he overheard Wal-mart staff trying to talk the woman out of purchasing a gift card to assist with a "lottery win". The Deputy identified himself to the woman and asked her to explain her "winning". The woman advised she had been contacted by phone and told that she had won the Publishers Clearing House Sweepstakes. The caller told the woman to go to Wal-Mart and get a $499 Visa gift card and wait for further instructions.
The Lieutenant explained to the woman she was being scammed and convinced her not to buy the gift card; but by Saturday the woman phoned the Deputy and explained the phone callers were being very persistent and making threats.
When the phone scammer called back later that afternoon an investigator from the Sheriff's Office and an Officer from the Merrill Police Department were waiting for the call. The caller hung up as soon as the investigator identified himself.