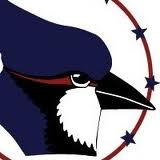 On June 6, at a special meeeting, the Board of Education of Merrill Area Public Schools voted to terminate the employment of Jay Peterson effective immediately based upon his conduct as a School District employee.
The Board of Education made its decision after reviewing the results of an investigation by the Administration. The Administration recommended the termination of Mr. Peterson's employment for his conduct involving the use and possession of marijuana and his failure to respond truthfully to inquiries from the Administration during thecourse of its investigation.
Peterson, a middle school teacher, was let go the day before the last day of school.
Peterson admitted to using marijuana in court documents in a drug case from Langlade County, in which his brother Scot is the alleged ring leader.
Jay Peterson has yet to be charged in criminal court while Scot faces 26 counts. Two other Merrill men were named in the investigation: Anthony Crabb and Peter Miller.