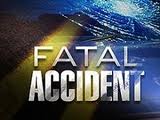 The Merrill Police Department is investigating a one car fatal crash that occurred Thursday morning, June 7, 2012 in the 700 block of South Alexander Street in the city of Merrill.
A passerby reported the crash at 3:28 a.m. and upon arrival, MPD located a car that had gone off the roadway and was in a field.
Three of the four occupants were ejected. Two of the ejected occupants were found deceased. The deceased were identified as 31 year old Misty Glisch and 33 year old Jessica Hartwig, both of Merrill. 29 year old Jerrica Woller of Merrill was transported by Merrill EMS to Good Samaritan and later transfered to Aspirus Wausau Hospital.
Merrill Fire Department reports that some extrication was needed to remove the one individual from the vehicle. 24 year old Ashley Baumann of Merrill was flown to Aspirus via MedEvac helicopter. The condition of those injured is unknown at this time.
The Wisconsin State Patrol is assisting with the investigation, which is ongoing. Preliminary evidence indicates that speed was a factor in the crash.