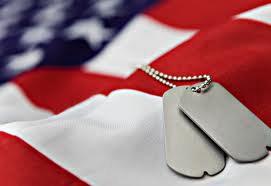 From the Lincoln County Veterans Service Office:
Memorial Day Flags were placed on the graves of Veterans who we are aware are buried in Lincoln County. If you know of a Veteran that did not get a grave flag holder with flag placed in it, please call the Lincoln County Veteran Services office. A flag holder and flag to place on the grave will be supplied to the caller to place on that grave. There might be a few that were not reported to the Veterans office due to "burial at a later date", death occurred out of the area or burial was done without Funeral Honors. Flags will be removed the week after Memorial Day, family or friends are invited to place their own flags in the flag holders after that time.
PUBLIC IS ENCOURAGED TO ATTEND THE FOLLOWING:
The following is the itinerary for the Merrill Memorial Day: May 28th, 2012
Location: The St. Francis Cemetery program site is located on the north side of Thielman Street along the far west four blocks in the City of Merrill, WI. Map Quest address: 211 Memorial Drive, Merrill, WI 54452
GPS Coordinates: Latitude: N45.1915, Longitude: W89.865
9:00 AM to 9:45 AM: Christian Mass Service
10:00 to 10:25 AM: Black Hawk Helicopter lands
10:00 to 10:25 AM: Military, Fire Department and other vehicles assemble at Cemetery grounds.
10:10 AM: Marching participants, Motor Cyclist and the Caisson assemble in areas between the National Guard building and the Humane Society. Please stay to the sides of the road to allow traffic thru fairgrounds.
10:30 AM Merrill City Band starts to play. Pausing about 10:42 AM when bikers begin to approach.
10:40 AM: Bikers led by Road Captain Karen Goulee depart entering the cemetery from the North on 6th Street and winding through the cemetery. Cycles will be parked with engines off by 10:52 AM. Bikers will dismount and line up with flags in hand to the East of the Memorial.
10:50 AM: Marching units led by Ralph Wangen with Caisson begin precession towards cemetery.
10:52 AM: City band plays music suitable for entrance of marching units escorting casket on caisson. Marching units should appear shortly after the music starts.
10:55 AM: The Caisson and Active Military Personnel only will split off and march north of the crowd. The Caisson will be parked and Active Military Personnel will flank Master Sergeant Zuelsdorf's gravesite. Other groups will march and assemble to the south of the memorial.
10:59 AM: All groups will be formed up in assigned places surrounding the Memorial.
11:00 AM to Noon Memorial Day Program
12:01 PM to? The band will continue playing at their discretion. Military and City vehicles will remain for public review. The Veterans Memorial will be open for public inspection. Food will be served and poppy sales will continue.
The following is the itinerary for the Tomahawk Memorial Day:
Tomahawk Veterans' Honor Guard will conduct the following services on May 28th:
9:30 a.m. – Veterans gather, 10:00 – 10:45 a.m. – Program at Lincoln County Veterans' Memorial Park located at the corner of North 4th Street and River Street;
11:00 a.m. – Short service to present colors at Greenwood Cemetery located at CTH U and Hagar Road at the new Veterans' lot at entrance;
11:30 a.m. – Short service to present colors at Calvary Cemetery located on CTH S one mile south of Tomahawk;
12:00 noon – Short service to present colors at Oak Hill Cemetery located near Irma on CTH V one mile south of intersection of CTH S and CTH V.
The following is the itinerary for the Hamburg, WI Memorial Day:
VFW POST 10203-HAMBURG, WI. -VETERANS
MEMORIAL
DAY
CEMETERY CEREMONIES
MAY 28th, 2012
9:00 AM SALEM, TOWN OF HAMBURG
9:14 AM ST. PAUL'S, TOWN OF HAMBURG
9:23 AM ST. JOHN'S, TOWN OF HAMBURG
9:32 AM FROMM'S, TOWN OF HAMBURG
9:45 AM ST. PETER'S, HWY A
10:10 AM BERLIN FRIEDENSHIEM
10:24 AM RIB VIEW, TOWN OF STETTIN
10:31 AM BIG HILL/STUBBE HILL
10:45 AM TAEGESVILLE
10:58 AM MAPLE GROVE, NAUGART DRIVE
11:14 AM ST. PAUL'S NAUGART, TOWN OF BERLIN
11:29 AM TRINITY, TOWN OF BERLIN
11:44 AM ST. PAUL'S, HWY 64 & 107, TOWN OF CORNING
11:58 AM IMMANUEL, TOWN OF CORNING
Any questions for the VFW Post 10203-Hamburg schedule, please call Terry Krueger (Adjutant General) at (715)536-1087 or the Commander, Don Kozlowski at (715)536-6387.