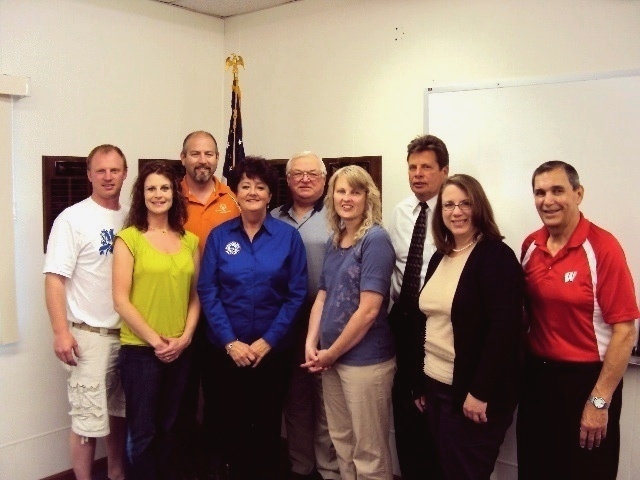 Front Row: Meredith Prebeg, Lin Kautza (Board President),
Jen Seliger (Board Clerk), Loretta Baughan and Eugene
Bondioli; Back Row: Brad Kanitz, Brad Geiss (Board Treasurer),
Chuck Bolder (Board Vice President) and Kelly Collins
The Merrill Area Public Schools Board of Education held their reorganization meeting on Wednesday.
Lin Kautza was elected Board President. Chuck Bolder will be Vice President, Brad Geiss, Treasurer and Jen Seliger, Clerk.