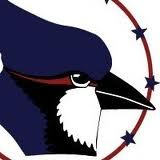 The Merrill Area Public Schools (MAPS) has received a grant to fund a unique outdoor education project for pre-kindergarten through high school students.
The grant will allow MAPS to launch its "Ponder the Pond" ecological education initiative, which will provide the 3,000 students in MAPS with opportunities to participate in aquatic activities at the school forest pond. The grant also supports nine MAPS teachers in developing classroom lessons for their courses, with emphases on aquatic habitat improvement.
"We are very grateful and excited for the chance to use this grant to teach our students about the importance of environmental responsibility," said David Brandvold, Director of Curriculum at MAPS. "We have a number of engaging, hands-on activities planned for each grade level, and we look forward to seeing how our students take this project and run with it."
The "Ponder the Pond" project will educate students in data gathering and problem solving. For example, some grade levels will perform oxygen and pH tests on water from the pond in order to determine solutions for supporting aquatic life. Other grade levels will study wildlife that depends on the pond and compare the needs and adaptations of plants and animals living there. Still others will learn about sustainable resource management through fishing.
In addition, the grant will help the school district preserve the wildlife area in the years to come, as recent studies have shown that the pond currently has inadequate levels of oxygen to support aquatic life.
"The benefits of 'Ponder the Pond' are truly multifaceted," said Brandvold. "Our students get the experience of seeing firsthand the concepts they're learning about in class, which really makes conservation a tangible value for them. Our teachers gain the opportunity to create new, interesting lessons. We also have a chance to improve the quality of our pond. It's a great project all around."
The grant proposal was written by MAPS teachers Mary Wendorf and Terry VanStraten.