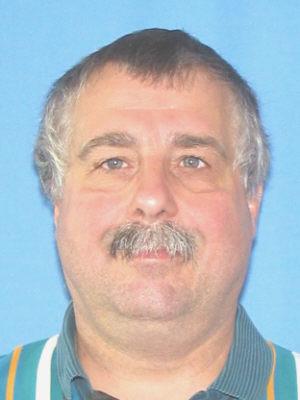 Robert Cartwright
The Lincoln County Sheriff's Office is conducting a search and is seeking the public's help to find a missing Tomahawk man.
Friends of Robert Cartwright reported him missing on Tuesday evening. Deputies have concluded that Cartwright most likely left his Town of Bradley home on Sunday. He did not take a vehicle, or his wallet.
Ground searching has taken place the last two days by Friends, Deputies, Tomahawk Firefighters, the DNR and several K9 units. So far no sign of Cartwright have been found.
Cartwright is fifty six years of age; he is 5'7 and weighs 165 pounds. He has brown hair and hazel eyes.
The ground search will continue in the upcoming days of areas near his residence. If you have any information on the whereabouts of Robert Cartwright you are asked to call the Lincoln County Sheriff's Office at 715-453-5747 or 715-536-6272.