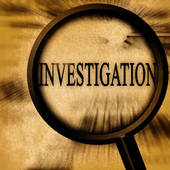 A 47 year old Tomahawk woman will be referred today to the Lincoln County District Attorney after Deputies completed a felony theft investigation.
In February the Tomahawk/Merrill Area Tavern League contacted the Sheriff's Office after noting discrepancies in their bookkeeping. An investigation by Sheriff's Detectives shows the woman; who was the league's treasurer, diverted thousands of dollars in funds for personal expenses.
In total Detectives found that over $20,000 had been taken from the league.
A felony charge of theft in a business setting was referred in the matter.