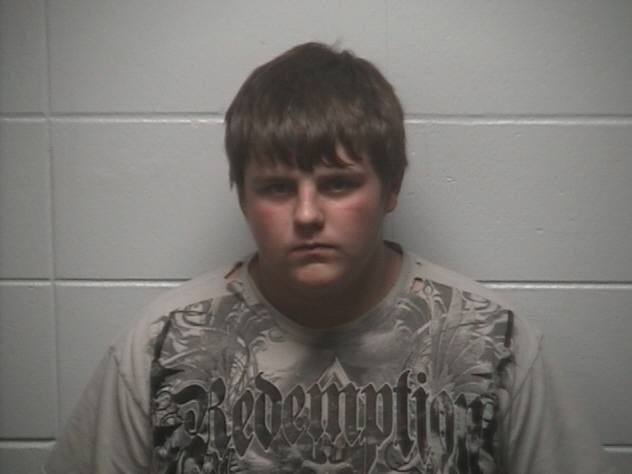 Dylan Graap
The Lincoln County Sheriff's Office has taken four people into custody and is now involved in an investigation into property crimes in three counties.
On Sunday evening a Town of Corning Firefighter who owns property on Tower Rd. radioed the Sheriff's Office to report a burglary in progress at a seasonal cabin on Tower Rd. As Deputies from both Lincoln and Taylor County responded to the area the firefighter continued to radio reports in as he observed other attempts to burglarize property. When the suspects left the area Deputies from Lincoln County stopped the suspect's vehicle and took four people into custody. The suspects; two seventeen year old males Dylan Graap and Travis Dallman, a sixteen year old female, and a fifteen year old male, all from Merrill were brought to the Lincoln County Sheriff's Office.
Based on interviews with the suspects Deputies are now putting together criminal complaints involving multiple burglaries in western Lincoln, northern Marathon, and eastern Taylor County. In addition Deputies have received information linking the suspects to multiple criminal damage to property cases in the area. Further, the Wisconsin DNR is investigating multiple game violations mostly involving thrill killings of animals.
The two adult suspects are being held in the Lincoln County Jail. The two juvenile suspects are being held in secure detention. Deputies expect the adult suspects will have bond hearings today, Tuesday April 10th, in Lincoln County Court Branch II at 1:30 PM.
A Taylor County Deputy and a Trooper from the Wisconsin State Patrol assisted in the arrest Sunday night.