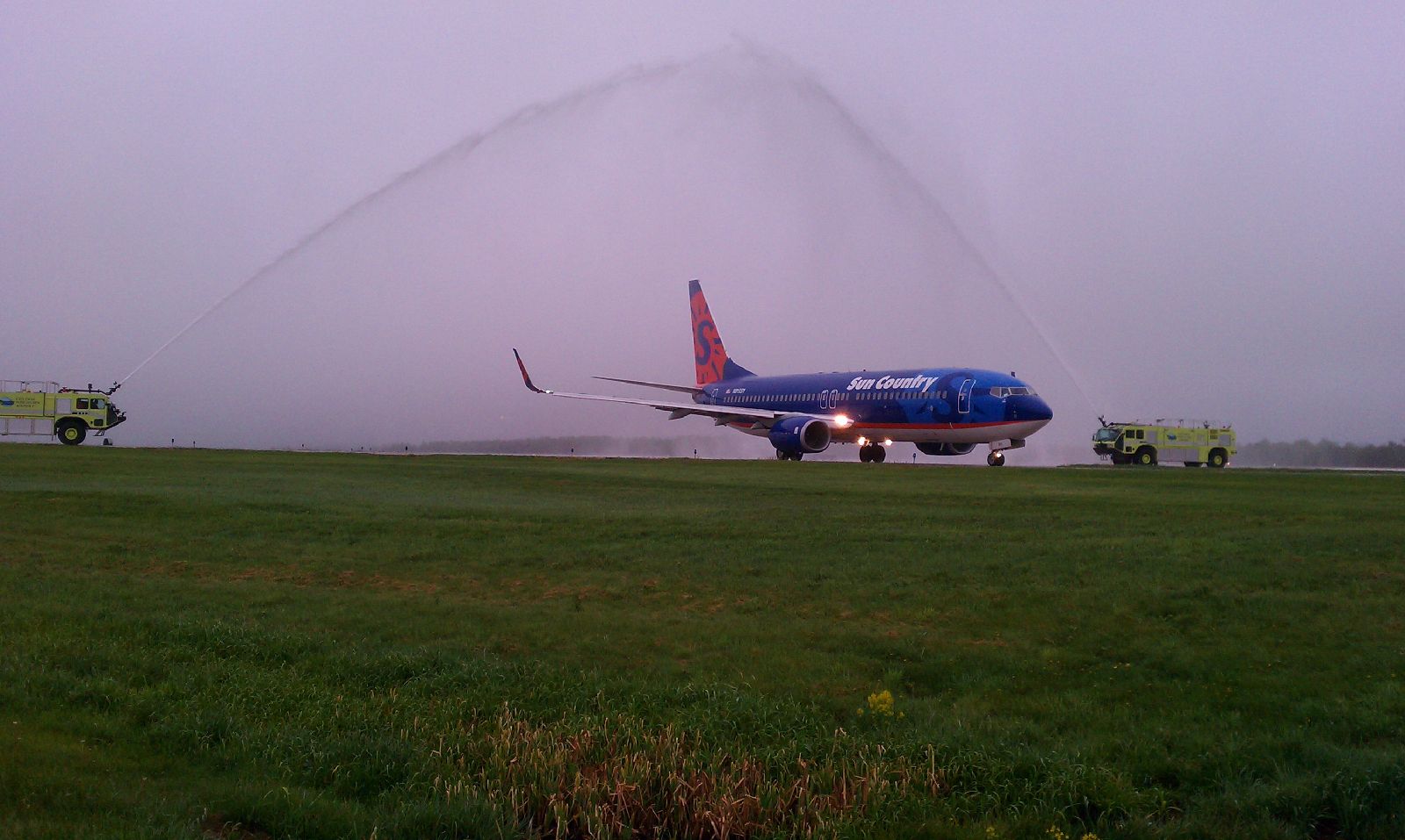 Thanks to Rob Yaatenen, TSA @ CWA for this incredible photo.
A water cannon salute was reserved for an airline captain's last flight.....now all Honor Flights departing CWA & arriving at Washington DC, honor our Veterans as well.
Never Forgotten Honor Flight is a Wausau - based organization formed in November of 2009. Our goal is simple: to fly veterans (in our region) who served during World War II, the Korean War or the Vietnam War to Washington, D.C. to visit the memorials erected in their honor. We are an affiliate of the national group Honor Flight Network, which began this activity in 2005, and began flying with commercial charter aircraft in 2006 from Dayton, Ohio.